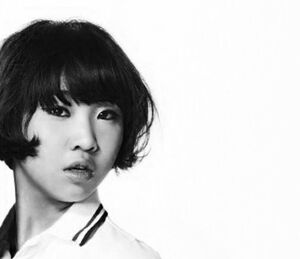 Full Name (Alias):

Edit
Shen Choi Xin
In Chinese, the name Shen means- spiritual, deep-thinking
In Chinese, The surname Choi means - High Mountain
Full Name (By Birth) :

Edit
Li Xiaoli Beifong
In Chinese, the name Li means- Pretty/Powerful
In Chinese, the name xiaoli means- Intellectual
IMVU Username:
Edit
Hynexdoll
Title(s):
Edit
Only Daughter of Fa Gen Beifong (Missing Person!)
Street Rat
Nickname(s):
Edit
16
Date of Birth:
Edit
August 9th, 712
Nationality:
Edit
Earth Kingdom Lineage
Imperial City
Female
Orientation:
Edit
Heterosexual
Earth
Bending Level
Edit
Intermediate-Advanced level bender. 
Jing Type:
Edit
Neutral Jing
Occupation:
Edit
Gang Member
Pro-Bending Player
Religion:
Edit
Natureist
((Does you character belong to any orders? The White Lotus, the Fire Sages etc?))
Alive
Alignment:
Edit
Chaotic Good
General Appearance:
Edit
((Your character's general appearance, stature, facial expression etc))
Hair Colour:
Edit
Medium Ash Brown
Eye Colour:
Edit
Emerald Green
Skin Tone:
Edit
Tanned by the harsh city sun.
5"7'
123 lbs
Collumn shaped frame, but toned with muscle from years of intense training. 
Multiple scars along her back and middle from various fights and matches over the past 4 years.
None
Piercings:
Edit
None
Other Distinguishing Marks:
Edit
None
Fa Gen Beifong (43) 
Huian Beifong (41)
Brothers:
Edit
Xiaotong Beifong (20) 
None
((Your character's sons, if any))
Daughters:
Edit
((Your character's daughters, if any))
Jin Himura ( Best Friend, 16)
Beifong Family (Iffy)
(Insert Gang Name)
((Your character's enemies))
Overall Personality:
Edit
A chipper girl with a short fuse, Shen is a spritely individual full of energy. With a low tolerance for stupididty and rude behavior, she tends to take a violent aproach as she has adapted from her time on the streets, though she would rather be viewed as the in control member. Aside from her wrathful vice, she is a rather pleasent person, not abandoning all her recollections from an upper class raising. She is constantly affectionate, be it through humor or simply the way she carries herself. She holds the family that she had adapted on the street very dearly to her, and would go to any length to defend it. She has a special love in her heart for stirring up mischief, be it through pranks or causing some local Chaos to the city's higherups. 
Likes/Obssessions:
Edit
Learning new fighting techniques, Animal watching, People watching (Well it's almost the same thing except people are dressed oddly), Racing (on foot) 
Dislikes/Pet Peeves:
Edit
Those living with excess, Anything spicy, sore losers, but she hates sore winners even more. 
Fears/Phobias:
Edit
Despite her apparent disregard of them, Shen carries a deep rooted fear of benevolent spirits from the teachings of her family. Hog Monkeys, Loosing her bending, being alone, the pitch black. 
Hobbies/Interests:
Edit
Pro-Bending, Training, Raiding, Playing the Liuqin
Physical Skills:
Edit
((Your character's physical skills))
Intellectual Skills:
Edit
Upper Class Education (Noble Knowledge) 
Fighting Style
Edit
Hung Gar (Privately taught from a young age.)
Muay Boran (Adapted on the street - Self Taught- Unofficial)
Street Fighting Tactics.
None
Clothing Style:
Edit
Loose fitting clothing that she can find in the wreckage of the city's slums. Primarily, Shen will wear loose fitting pants that allow her to easily move to bend, wrapped sandals that have been repaired and re-enforced to protect her shins, wraps on her arms for further protection, and the torn tattered remnants of a kimono, cut at the hips as a shirt. 
Weak, wooden shin guards
Background
Edit
((Your character's history. Preferably lengthy))
((Any RPs your character takes place in can be listed here))
Theme Song:
Edit
Community content is available under
CC-BY-SA
unless otherwise noted.